Discover the WORLD OF CONCRETE EUROPE, the European meeting place for the concrete industry
WORLD OF CONCRETE EUROPE, connecting the european concrete sector
After the hugely successful second edition of World of Concrete Europe, held concurrently with INTERMAT 2018, the organisers of INTERMAT and World of Concrete have decided to join forces once again to produce World of Concrete Europe, to take place in April 2024 at the Parc des Expositions, Paris Nord Villepinte, France during INTERMAT, International Exhibition for Construction and Infrastructure.
200 EXHIBITORS: AN EXHIBITION FOR THE WHOLE CONCRETE SECTOR, THROUGHOUT THE CYCLE
For the third time, World of Concrete Europe will offer a dedicated hub for all the concrete industry players. The show is an exclusive opportunity for manufacturers, specifiers and users of the concrete sector to exchange.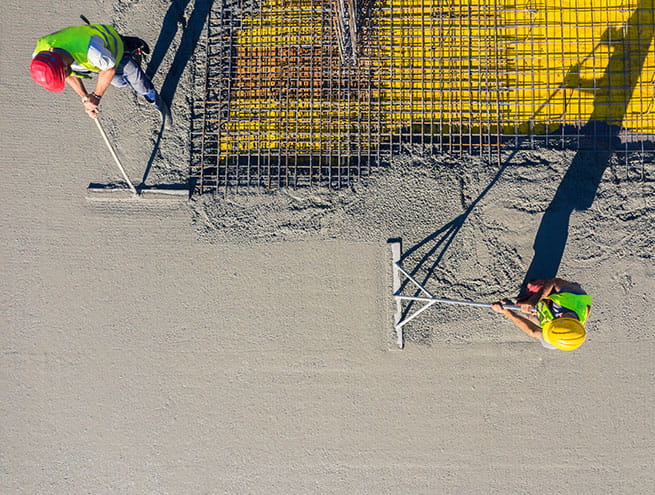 Representing the entire concrete sector
WOC Europe will bring together under one roof the most comprehensive "concrete sector" product offering, at every stage of the cycle from manufacture to application:
Concrete industry, other equipment and machinery
Facilities and machinery for concrete production
Facilities and machinery for pre-cast concrete
Materials for concrete
Equipment and machinery for special and decorative concrete
Equipment, delivery and laying of ready-mixed concrete
New technology, services and engineering for concrete
Your clients in attendance
31 % Ready mix concrete contractor
16 % Distribution (concrete-related equipment, materials)
15% Concrete Pumpiung contractor
13% Pre-Cast Concrete Production
9% Materiel Supplier (cement, aggragate, mixture, rebar)
7% Decorative concrete production
5% Concrete cutting contractor
2% Concrete recycling contractor
2% Concrete repair and renovation contractor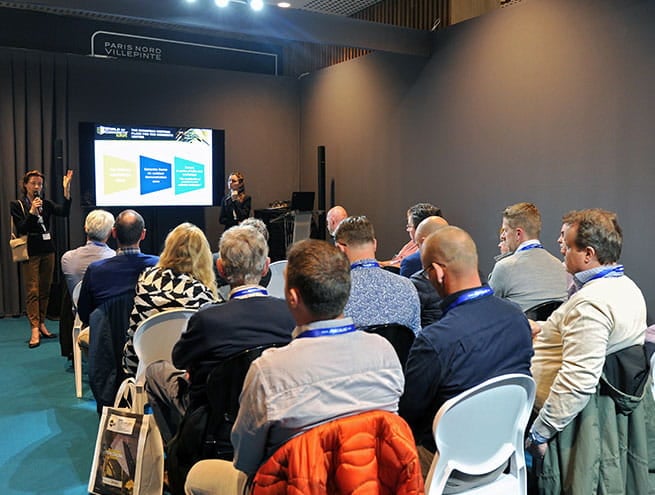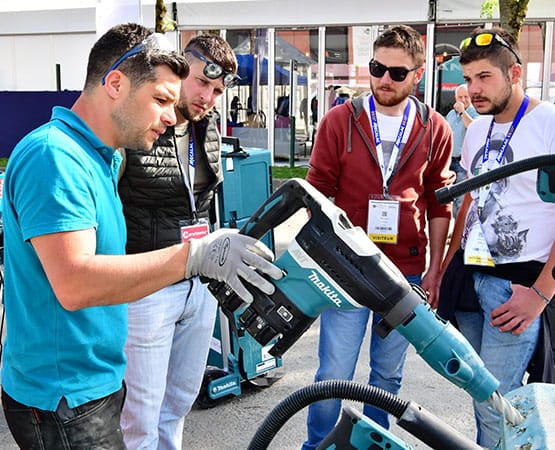 "CONCRETE DEMOS" zone for animations
Located on a highly visible pitch, the "Concrete Demos" event will stage nonstop demonstrations dedicated to concrete product placing and in particular decorative, polished, scrabbled and printed concretes. These features will also shine a spotlight on layers' methods and the demonstration of tools and equipment by concrete sector specialists.
A concrete-specific educational programme
This unique event will showcase exhibitors in the concrete sector and provide attendees with an educational forum covering a variety of relevant concrete topics.
The subject areas studied in these sessions will be wide and varied, offering responses to the challenges and issues faced by the sector today (innovation, the future of concrete and its advantages, environmental issues, concrete in the circular economy, integration of concrete products and solutions in the BIM process, a focus on concrete fundamentals, durability, maintenance, repairs, etc.).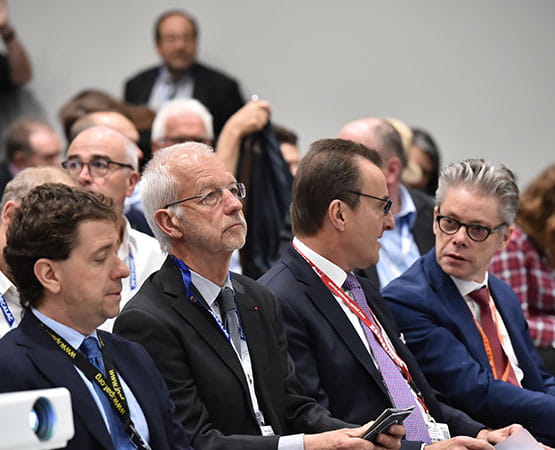 Discover WORLD OF CONCRETE EUROPE In video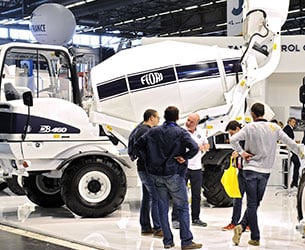 BOOK YOUR STAND
You wish exhibit at INTERMAT 2024 ? Estimate your participation & book your stand on the online platform.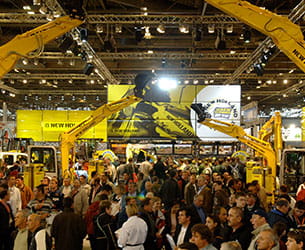 YOUR ENTRANCE BADGE
You want to come to the INTERMAT 2024 exhibition ? Fill in the form to be informed about the opening of pre-registration for visitors of the 2024 edition of INTERMAT