The 9th edition of the INTERMAT Innovation Awards distinguishes equipment, techniques, services or products that contribute to progress in the construction and materials industry.
ABOUT THE INTERMAT INNOVATION AWARDS
Who can enter?
All 2024 INTERMAT exhibitors with a product, a service, a piece of equipment or machinery, a technique or a solution which contributes to driving progress in the construction and infrastructure sector and meeting the challenges of one of the 5 hubs of expertise of the exhibition:
Buildings, civil engineering and concrete sector
Earthmoving, demolition and transportation
New technologies and energies
Roads, minerals and foundations
Why take part?
By taking part, you benefit from unique visibility before, during and after INTERMAT among journalists, expert market influencers and show visitors via:
Announcement of the nominees at the INTERMAT Press Days on January 18 and 19, 2024 at the Hippodrome de Longchamp (media feedback guaranteed),

A prominent presence in the show's press kit,

The winners will be announced and trophies awarded at a prestigious evening event on April 24, 2024, the first day of the show,

A dedicated communications kit for the show, featuring prominently in visitor information material.


The key dates for your entry
Now: Register for the INTERMAT Innovation Awards via your exhibitor area.
Effective immediately: Registration opens

June 2023: Opening of the application platform

October 9, 2023: Registration closes

October 13, 2023: Application deadline

October 25, 2023: 1st jury meeting

December 13, 2023: 2nd jury meeting

January 18, 2024: Nominees announced during INTERMAT Press Days

March 6, 2024: 3rd jury meeting

April 24, 2024: Announcement of winners on the 1st day of the INTERMAT show


How to participate?
Step 1: Register online in 2 minutes!
By reserving the INTERMAT Innovation Awards 2024 item in your "Customer Area" (€330 excl. VAT per submission).
Within 48 hours, you will receive an e-mail confirming your access to the secure INTERMAT Innovation Awards submission platform.
Phase 2: Quick and easy application submission on a dedicated platform
Your application must include the following:
Full technical documentation in French or English, with a detailed, well-founded practical description (operating principle, distinctive features, state of the competition, benefits for the user, technical, ergonomic, economic advantages, etc.).

Supporting documents: plans, diagrams, videos, test reports, user references, etc.

A quality photo of the product, equipment or service,

Your company's HD logo.


Any question?
To register and submit your application:
Contact Margaux LEMARCHAND:
Number: +33 (0)7 63 26 90 44
E-mail: margaux.lemarchand@comexposium.com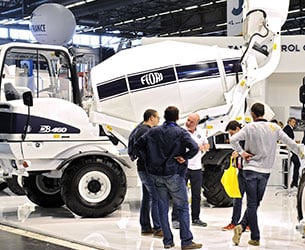 BOOK YOUR STAND
You wish exhibit at INTERMAT 2024 ? Estimate your participation & book your stand on the online platform.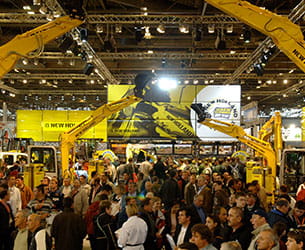 YOUR ENTRANCE BADGE
You want to come to the INTERMAT 2024 exhibition ? Fill in the form to be informed about the opening of pre-registration for visitors of the 2024 edition of INTERMAT